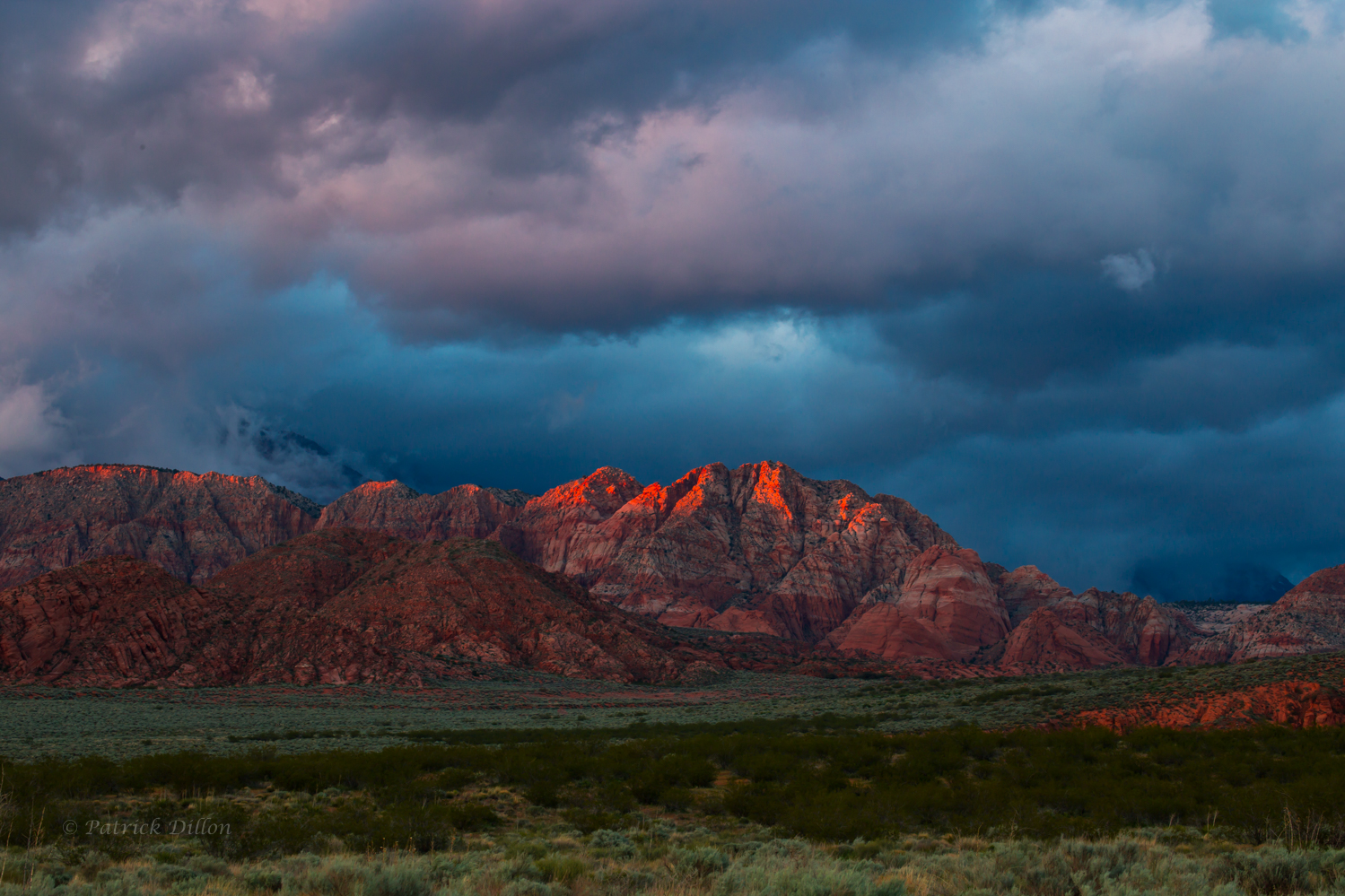 On my way back from Southern California I planned to reach Zion National Park in hope of catching a nice sunset. When I was still an hour away with the sun about to set I had to quickly come up with a new plan. Knowing that I wouldn't make it in time I pulled over to search the skies for an alternative location. A beautiful cloud mass had formed over the desert landscape with an impressive mountain range off in the distance partially enshrouded by white fluffy clouds. Now all I had to do was find a good vantage point which proved harder than expected.
Racing against time I was very fortunate to find a county road that led to a public trailhead. When I arrived, the sun was mostly obscured by clouds but a slight amount of light was piercing through which lit up a few clouds hovering over the distant mountains. To my surprise, one of the clouds took on the form of an angel which was enough confirmation for me that I was at the right location.
Moments later the sunlight disappeared, leaving a rich black cloud bank behind the mountains. Just when I thought it was over, the saturated sunlight burst out again and nicely lit up the tips of the distant mountains. Moments later, the sun set and the mysteriously beautiful Utah desert evening had come to an end.
Thank you for viewing my site!
Canon 6D, EF70-300mm f/4-5.6L IS USM, f/16, 1/13 sec, 200 ISO, 135mm, Dolica Professional tripod, Abobe lightroom 6 for editing pano.